It's the early-summer action weeks at Industrial-Home! profit from 10% discount on your order with the code EARLYSUMMER10
5x trends industrial living style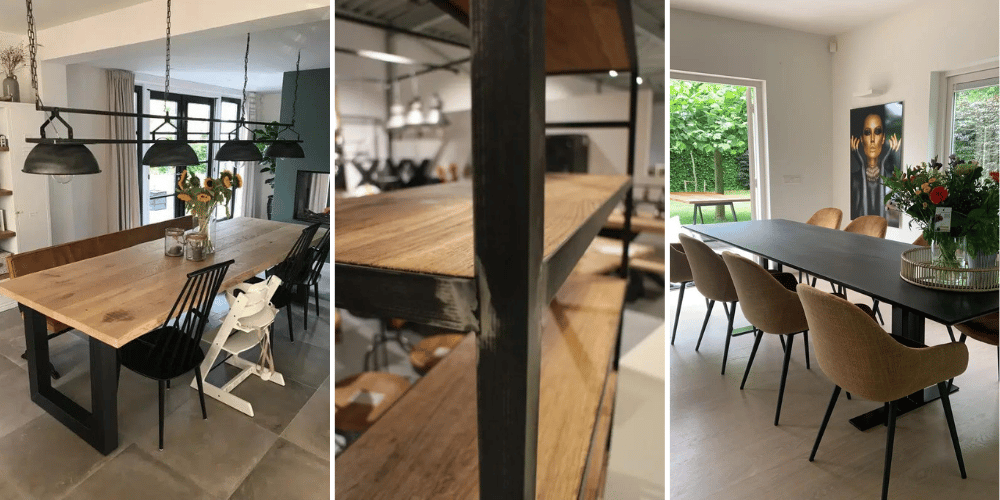 You see industrial furniture in many living rooms these days. The furniture gives your room a cool and robust character. The name actually says it all; industrial furniture refers to old factories, workshops and schools. The furniture is sturdy, large, functional and has a sturdy look. Wood is often combined with black steel. Leather is also used as upholstery for chairs and sofas.
Trends industriële woonstijl
1. Duurzaam
Industriële meubels worden vaak hergebruikt uit oude fabrieken en boerderijen. Veel van onze lampen hebben bijvoorbeeld jarenlang dienst gedaan in fabrieken en boerderijen. Deze unieke lampen zijn uiteraard nog in topconditie! Als je kiest voor led-verlichting, zijn de lampen helemaal duurzaam.
2. Niet perfect afgewerkt
Industriële meubels zijn vaak niet perfect afgewerkt. Dit zorgt voor een robuust uiterlijk. Zo zijn de lasnaden niet perfect afgewerkt en zitten er geen opgevulde knoesten en oneffenheden in het hout. Om een meubel nog stoerder te laten lijken wordt er vaak gekozen om het staal kaal te houden in plaats van het matzwart te coaten.
3. Cognac
In een industrieel interieur mag de kleur cognac niet ontbreken. De kleur zien we vaak terug in eetkamerstoelen or banken. De kleur is goed te combineren met stoer hout en metaal. Dit maakt dat je interieur als een geheel gaat aanvoelen.
4. Grote meubels
In een industrieel interieur wordt vaak gekozen voor grote meubels en zonder tierelantijntjes. De dinner table met een industrial lamp erboven is vaak het middelpunt van de ruimte.
5. Combinatie landelijk interieur
Een grote trend is om een industrieel interieur te combineren met een landelijk interieur omdat in beide stijlen gebruik wordt gemaakt van robuust hout. Een landelijk interieur is warmer dan een industrieel interieur. Daardoor vullen beide stijlen elkaar goed aan.
Onmisbare industriële meubels
Een aantal meubels zijn onmisbaar in een industrieel interieur.