It's the early-summer action weeks at Industrial-Home! profit from 10% discount on your order with the code EARLYSUMMER10
Eye-catching dining tables and other furniture for a competitive price.
From dining tables to mirrors and from modern to industrial, we have it all. Discover our wide range immediately and order easily online, now with 10% discount during our early-summer promotion weeks!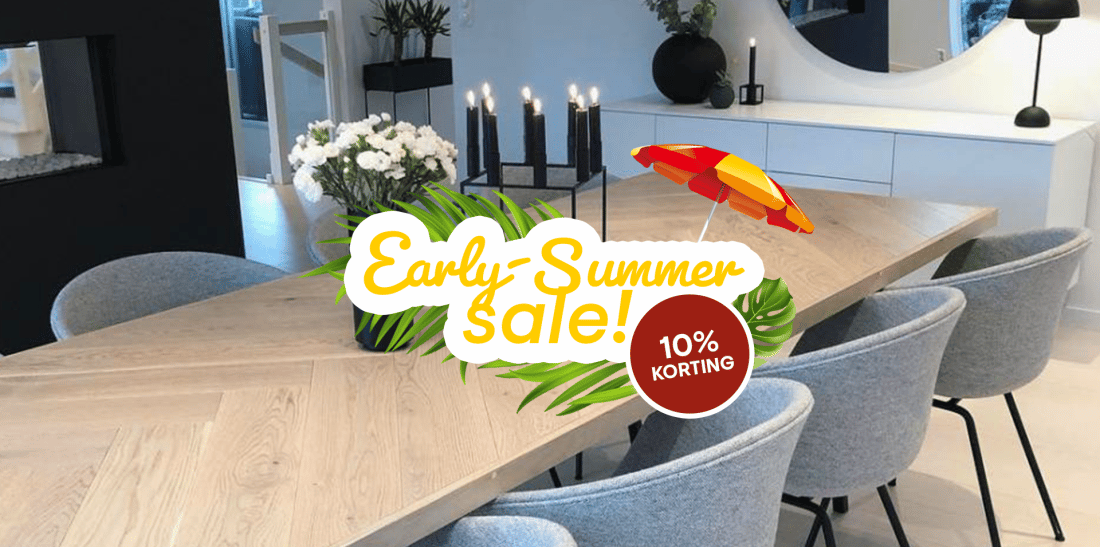 Discover our wide range
Great that you are visiting our webshop! Are you looking for a new dining table, coffee table, cabinet, chair, mirror or lamp? Then you're fine. We may be known for our herringbone tables, but we have much more in our range! Can't quite find it? Don't worry, we do it too customization. If you have any special wishes, please contact us on!
Bestsellers Industrial-Home
Are you curious which Industrial-Home products are the most popular? We would like to show you our bestsellers below.
Industrial-Home, simply order online or in one of our showrooms.
With showrooms in Amersfoort, Zaandam, Duiven, Sliedrecht and Maastricht, there is always an Industrial-Home showroom near you!
Do you want to come by? Call or WhatsApp us first +31 (0) 619960500 so we can tell if the item can be seen at that location! Thanks in advance!
New at Industrial-Home
Take a look at our latest products and be inspired.