Product information
Herringbone oak bench Osla with X, U, A or Osla base
With every herringbone table you can now also order a nice matching herringbone bench from us. A nice match!
Specifications:
You can choose between the herringbone or hungarian point pattern see image below: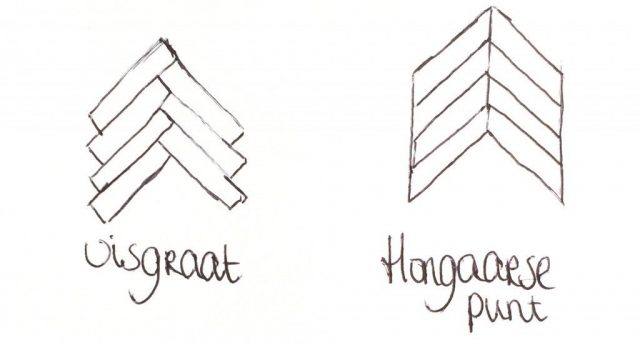 Oak edge of 3x6cm thick around the herringbone pattern
Metal frame 5x5cm, 8x4 or 10x10cm
Another chassis is also possible
Seat height = 47cm (you can also specify)
Seat width = 40 cm (you can also specify)
Choose your treatment of the wood and frame
There is felt under the legs to protect the floor
We recommend treating the oak with Skylt lacquer.
The advantages of Skylt lacquer are:
Preserves the natural look of the oak, no yellowing
The blade is as untreated
Scratch-resistant top layer
Gloss < 5% - remains ultra-matte even at low viewing angles, does not reflect