It's the early-summer action weeks at Industrial-Home! profit from 10% discount on your order with the code EARLYSUMMER10
5x trends modern living style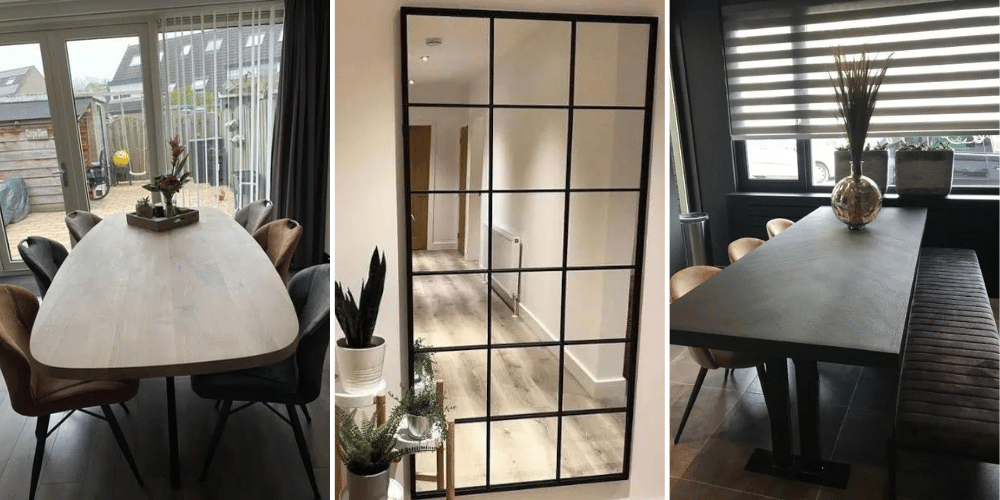 The modern living style is becoming increasingly popular. More and more often you see influences of a modern interior style in houses. With a modern living style you can go in many directions and there are also different styles within a modern interior.
Trends moderne woonstijl
1. Less is more
In een moderne interieur geldt vaak: less is more. Er is weinig prullaria te zien en alles in het interieur moet functioneel zijn. Maak een statement door enkele minimalistische woonaccessoires toe te voegen. Dit geeft de ruimte een huiselijke sfeer.
2. Kleurgebruik modern interieur
Vaak wordt er gedacht dat een modern interieur kil is, maar dat hoeft niet zo te zijn! Kies voor tinten van wit, grijs, zwart en bruin. Hiermee kun je een mooi contrast aanbrengen in je interieur. Het contrast van de kleuren zorgt ervoor dat je huis geen kille uitstraling heeft.

3. Strakke lijnen
Een bekende trend in de moderne woonstijl zijn strakke lijnen die je vaak terugziet. De lijnen kunnen terugkomen door bijvoorbeeld één muur in een andere kleur te verven. Zo ontstaat er een contrast. Ook kun je strakke lijnen terug laten komen in je meubels. Hierbij kun je denken aan bijvoorbeeld een hoekbank, vierkante eettafel or vierkante salontafel.
4. Eyecatcher
Ga voor een echte eyecatcher in je woonkamer. Dit kan bijvoorbeeld een hanglamp zijn boven je eettafel, een grote spiegel or a Deens ovale eettafel! Kies voor slechts één echte eyecatcher, zodat het niet te druk wordt in je interieur en de eyecatcher er echt uitspringt.
5. Licht gecombineerd met donker
Combineer lichte en donkere meubels met elkaar. Door de juiste kleur meubels met elkaar te combineren creëer je een mooi contrast in je interieur. De verschillende kleuren houden elkaar in evenwicht wat een strak en modern gevoel geeft. Kies bijvoorbeeld voor een zwarte eettafel op een lichte vloer.
Onmisbare moderne meubels
Een aantal meubels zijn onmisbaar in een modern interieur.