It's the early-summer action weeks at Industrial-Home! profit from 10% discount on your order with the code EARLYSUMMER10
5x trends rural living style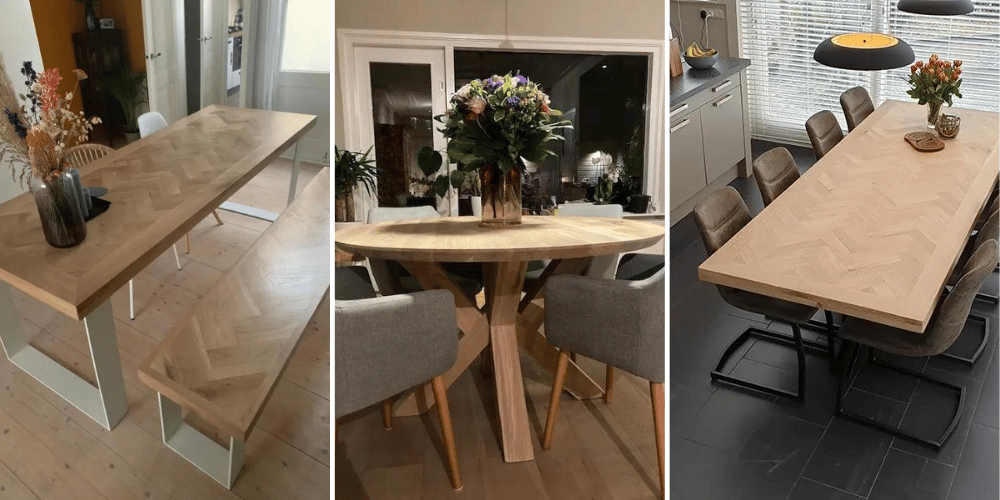 The rural living style has been popular for years. The style is not only applied in farms, but also in other houses the living style is indispensable. The living style gives your home a rustic, warm atmosphere. You could also describe it as romantic.
Trends landelijke woonstijl
1. Sober
Steeds vaker wordt een landelijke woonstijl gecombineerd met een sobere woonstijl. Kenmerken van een sobere woonstijl zijn bijvoorbeeld matgrijze kleuren. Een sober meubel wordt vaak gemaakt van onbewerkt hout waardoor het hout zijn pure uitstraling bewaard.
2. Minimalistisch
De landelijke woonstijl wordt steeds vaker gecombineerd met een minimalistische woonstijl. Ga bijvoorbeeld voor een houten tafel met een simpele vaas met een paar bloemen erin. Less is more. Kies ook niet voor onnodig veel kasten, maar kies alleen voor kasten die je echt nodig hebt. Hierdoor lijkt je huis ook nog eens ruimtelijker!
3. Tijdloze warme kleuren
Tijdloze warme kleuren zoals aardetinten, zandkleuren en warmgrijs zijn populairder dan ooit! Helemaal in de trend van nu wordt er gekozen voor een matte finish van de verf. Gebroken wit, beige en taupe blijven zoals altijd ook erg populair. Wil je toch wat kleur? Ga dan voor oudroze of blauw.
4. Authentiek hout
Al jaren wordt er veel gebruik gemaakt van authentiek hout in landelijke interieurs. Kies bijvoorbeeld voor een wooden dining table or kast. Kies voor onbehandeld hout voor een natuurlijke look.
5. Combinatie met industrieel interieur
Steeds vaker wordt de landelijke woonstijl gecombineerd met de industriële woonstijl en wij snappen wel waarom! Een houten eettafel met stalen onderstel past namelijk perfect in een landelijke woonstijl. Of wat dacht je van oude fabriekslampen boven de eettafel?
Onmisbare landelijke meubels
Een aantal meubels zijn onmisbaar in een landelijk interieur.