Product information
Versailles square oak table top 6 or 8 thick excl. base
This table has the old Versailles motif. The floor in the famous hall of mirrors in the Palace of Versailles in France is completely covered with an oak parquet in a motif that has been appropriate from that time. Versailles motif calls. Many galas were celebrated in this room at the time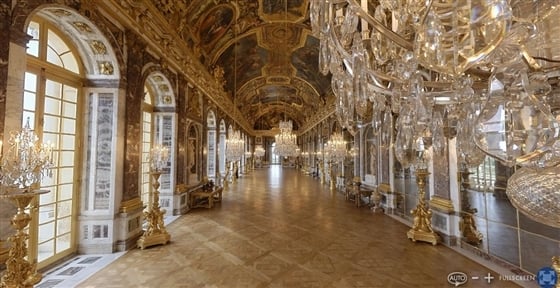 This table can only be viewed in Loods5 Amersfoort
You can choose to have the oak top treated with a matt Skylt professional lacquer for oak wood. We do recommend this as Skylt is one of the best paints that does not reflect mirrors.
Skylt is an invisible lacquer and has a ultra matte transparent color and a easy to clean scratch-resistant surface. The perfect protective layer for your table. The oak wood retains its own characteristic color for years to come.
You can also get your oak leaf painted in all colours, including wash colors in combination with a Skylt matt scratch-resistant transparent layer, or a color where you can still see the motif.
Then choose the Skylt paint as an option and fill in the color code and name in the comments field in the ordering process
Specification
The size of the blade is available in different sizes
The oak leaf is 6 or 8 cm thick all around and the parquet is about 4 a5 cm thick
​
We recommend that you also include the Skylt conditioner if you have taken the Skylt lacquer as an option, and the advantages of this conditioner are:
Makes the table grease-free and clean
Does not leave any soap residue (so no reflective surface)
Ensures that the paint remains matte
You can find here various other matching presuppose order if necessary.
Update! nyou also have the option:
Including metal band around all sides of the top, excluding oak edge (see photo below)
Including metal band around all sides of the top, including oak edge (as original)
Including metal band around all sides of the top, excluding oak edge then looks like this: