Product information
Herringbone oak bench Osla with X, U, A or Osla base
Bij iedere visgraat tafel kunt u nu ook een leuke bijpassende visgraat bankje bestellen bij ons. Een mooie match!
Specifications:
U kunt kiezen tussen het visgraat of hongaarse punt patroon zie afbeelding hieronder: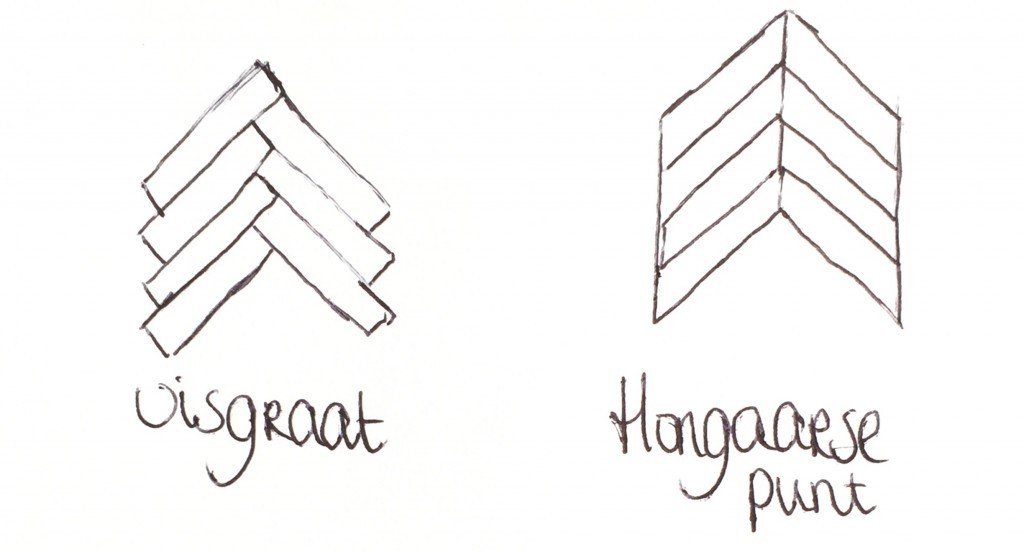 Eiken rand van 3x6cm dik rondom het visgraat patroon
Metal frame 5x5cm, 8x4 or 10x10cm
Een ander onderstel kan ook
Seat height = 47cm (you can also specify)
Zitbreedte = 40 cm (kunt u ook opgeven)
Choose your treatment of the wood and frame
Onder de poten zit vilt om de vloer te beschermen
We adviseren het eiken te laten behandelen met Skylt lak.
De voordelen van Skylt lak zijn:
Preserves the natural look of the oak, no yellowing
Het blad is als onbehandeld
Scratch-resistant top layer
Gloss < 5% - remains ultra-matte even at low viewing angles, does not reflect