Product information
Ronde eiken tafel Rowy met eiken onderstel
Free delivery! (above 600,-)
Het eiken blad is 4,5cm dik. Het onderstel is ook gemaakt van eiken
Now also with the option: tapered edge of 1cm x 45 or 60 degrees (optical thinner):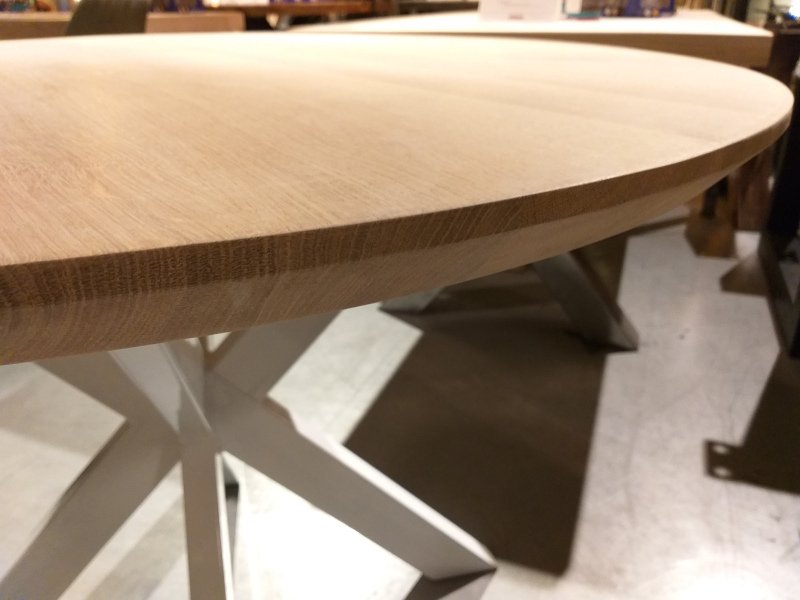 If desired, you can choose to have the wood treated with a matte finish Skylt professional lacquer for oak wood, this is an invisible lacquer, does not reflect and has a ultra matte transparante kleur en een eazy to clean oppervlak. De perfect beschermlaag voor uw tafel.
The oak wood retains its own characteristic color for years to come.
U kunt uw eikenblad en eiken onderstel ook in alle kleuren geverfd krijgen, ook washkleuren in combinatie met een Skylt matte krasvaste transparante toplaag
Een andere kleur kan ook:
Kies dan de Skylt lak als optie aan en vul de kleurcode van het staaltje in het opmerkingenveld verderop in het online bestelproces
Specifications:
Various heights possible, state the height of the top of the top when ordering (standard height is 77cm)
The table leg is supplied separately with the table and the mounting materials are included with the table when it is delivered
Diameter larger than 200cm?
Please send us an email with your wish to info@industrial-home.com
Noest with black filler and without filler: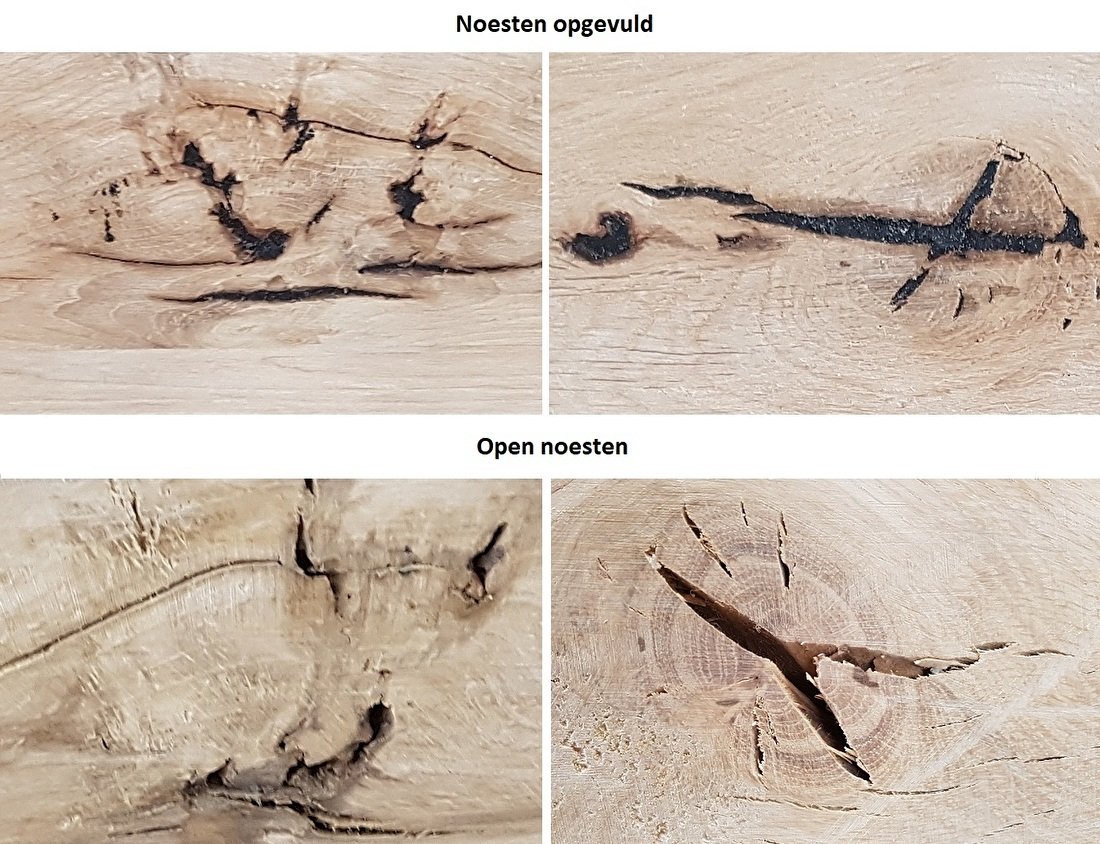 Noest with wood-colored filler: