Product information
Visgraat eiken tafel Milin 4,5 cm dik incl. matrix onderstel
Schitterende ovale visgraat eiken tafel, een design tafel waar men jaren plezier van zal hebben. Het blad is van massief europeesch eikenhout en geeft de tafel een warme natuurlijke look.
Met praktische matrix onderstel, het voordeel van deze poot is dat er veel stoelen ingeschoven kunnen worden
Free delivery! (above 600,-)
Also available in the color black oak (or other color) where the herringbone pattern remains visible
The table shown in the first photos with the dark chairs is 240x120cm
The table pictured with the pink chairs is 250x120cm
Het afgebeelde metalen onderstel 8x4 koker matrixpoot is erg praktisch, veel ruimte rondom de tafel en geeft de tafel een stoere uitstraling. En is erg stabiel. Het onderstel heeft een kokermaat van 8x4 maar kan ook 10x10cm of 12x12cm zijn. Aan de onderkant van het metalen onderstel zit dik vilt bevestigd ter bescherming van uw vloer.
Optioneel: rondom het eiken visgraat blad kan een
3mm thick oak band in the same colour, which protects the sides of the top (see last photo)
4mm thick metal band that protects the sides of the blade and gives it a modern sleek look, in the color you want.
Optional: Wat ook kan is de tafel uit te laten voeren met een ''enkele visgraat pijl''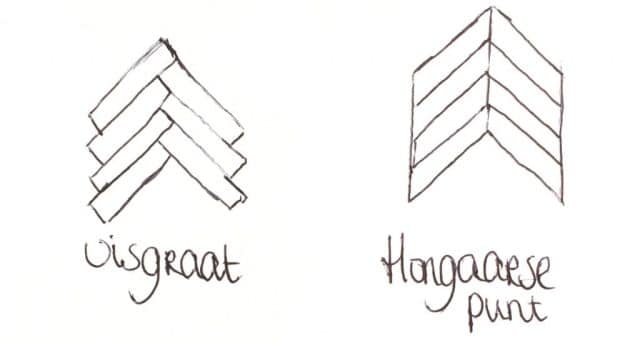 The size of the table is available in different sizes 
The steel frame can be sprayed in any desired RAL color