Product information
Eiken ronde tafelblad Rowy 4 cm
Free delivery! (above 600,-)
Gemaakt van rustiek europees eikenhout. Het eiken is 4 cm dik.
Updated: Now also with a rejuvenated edge! Attention only possible with 4 cm dik: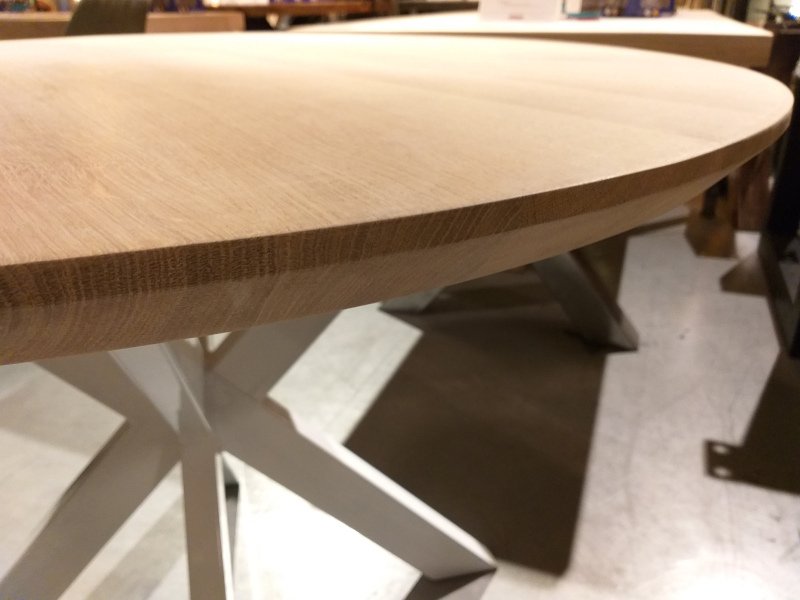 With the rejuvenated edge ziet uw tafel er optisch dunner uit, maar de tafel behoud zijn sterkte door de 4 cm dik eiken
If desired, you can choose to have the wood treated with a matte finish Skylt professional lacquer for oak wood, this is an invisible lacquer, does not reflect and has an ultra-matte transparent color and an easy to clean surface. The perfect protective layer for your table.
The oak wood retains its own characteristic color for years to come.
You can also have your oak leaf painted in all colours, including wash colors in combination with a Skylt matt scratch-resistant transparent layer.
Then your table top will get the color you want!
For example: The walnut (walnut) dark brown color see photos
Specifications:
De dikte van het eikenblad is 4 cm dik